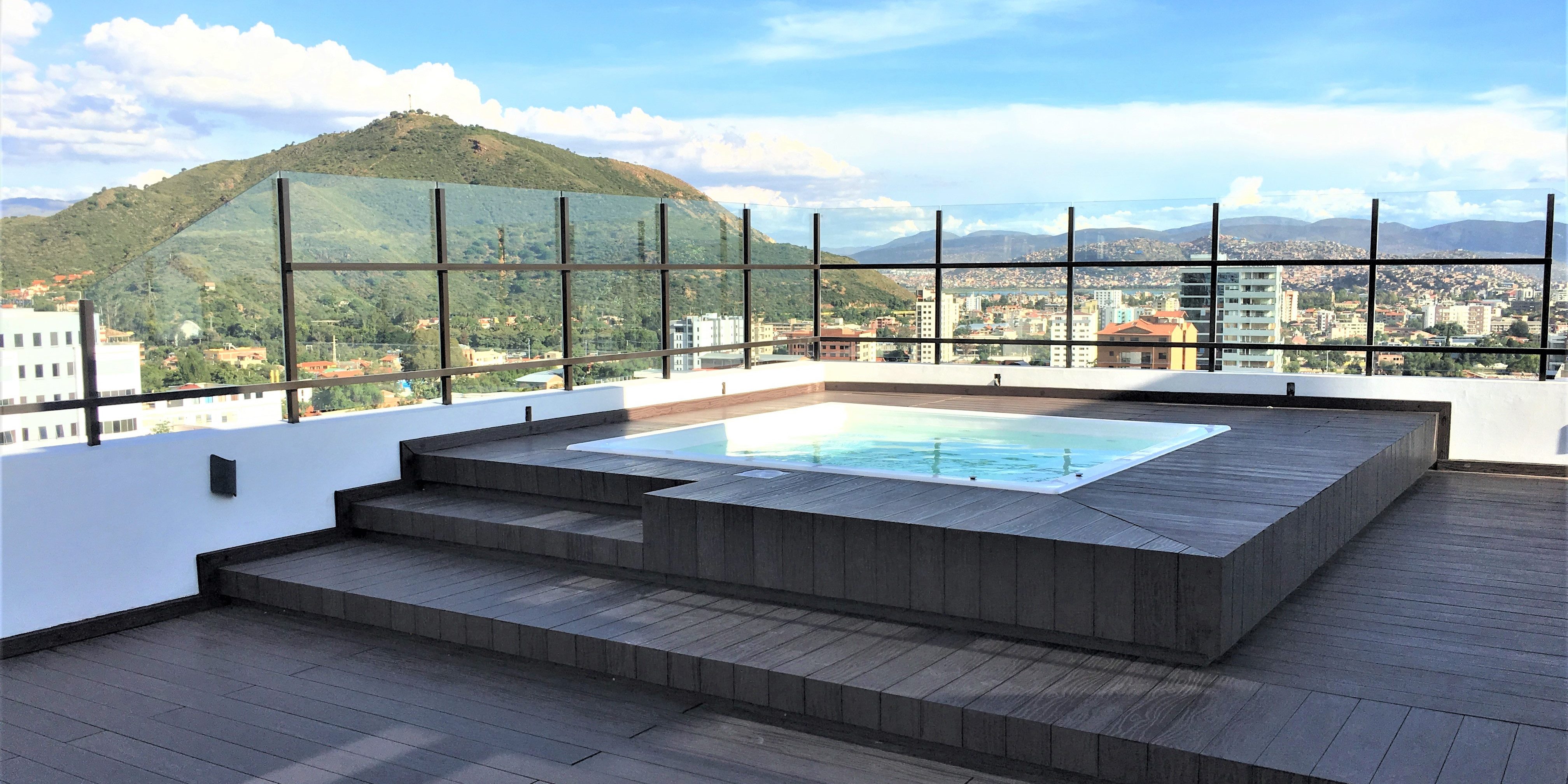 Introduction
The sustainable alternative to Wood Decks
WPC Decks known as Wood Plastic Composite are a superior material that combines the beauty of wood with the strength and durability of a polymer. The life span of wood is limited when it is used in outdoor applications. You have to treat your wooden decking repeatedly and apply oils. Both softwood and exotic wood will fade, peel, split and create splinters over time. However, there is an excellent material: Sundi Adamas WPC, a superior alternative to wood that does not rot, warp, or splinter.
Sundi Wood Plastic Composite is a green energy saving & environmental protection product, which is mixed the wood flour and high performance modified plastics with special additives, and extruded by special equipments and our patented moulds to make our high performance wood plastic composite materials.
Sundi WPC Features & Benefits:
Appearance of natural wood, but less timber problems.
High impact resistant, durable quality.
Resistant to moisture, rot and termites.
Resistant to temperatures between –40°C to 60 °C.
Barefoot friendly, anti-slip, no cracking.
High UV-resistant and strong color stability.
No painting or staining required, low maintenance.
Easy to install with low labor cost.
Non- toxic chemicals or preservatives.
Environmental friendly, saving forest resources!
The performance comparison table of Sundi Adamas WPC and Common WPC
Color & Pattern
Installation
Our factory

SUNDI WPC is a professional manufacturer specializing on the research& development, production and sales service of WPC (wood plastic composite) materials. We provide superior quality for WPC Decking, WPC Railing&Fence, WPC Pergola& Pavilion, WPC Wall-cladding, WPC Flower Planter etc.
Application