Enhance Your Walls with WPC Wall Panel:
A Stylish, Aesthetically Pleasing, Eco-Friendly, and Durable Solution
————Stunning, Sustainable And Durable Design Solutions————
Bongwood

 exterior WPC Wall Cladding is widely appreciated in the market for its aesthetic look, durable strength, water & moisture resistant, decay & rot resistant and low maintenance etc.
Our range of these wall panels perfectly presents the ideas and expectations of both designers and clients through the applications of our outstanding products in different projects.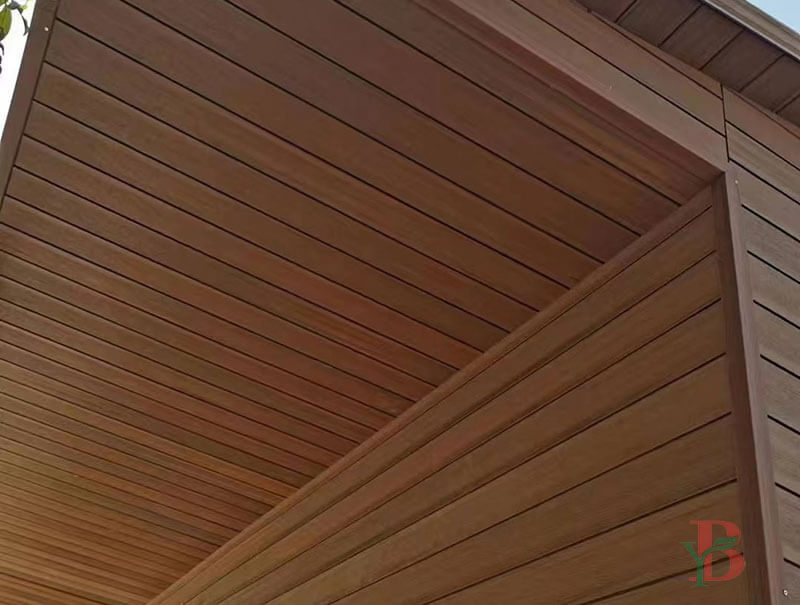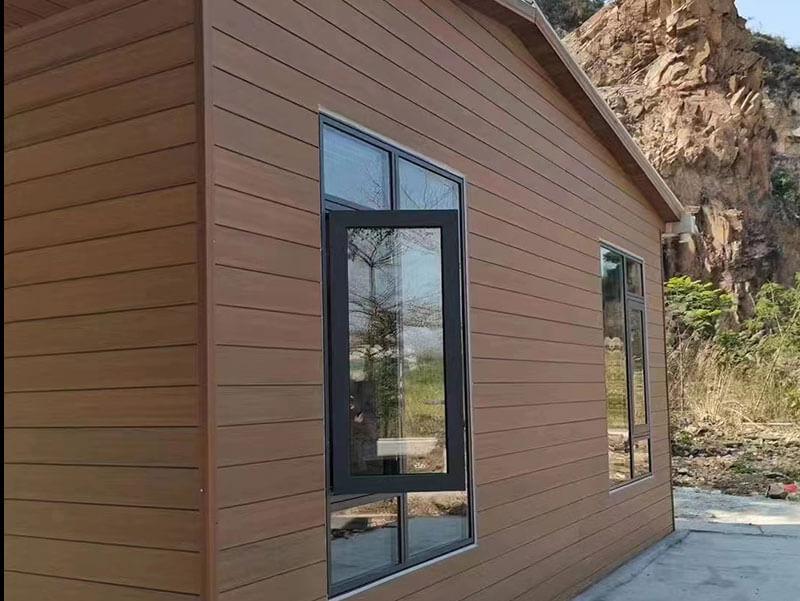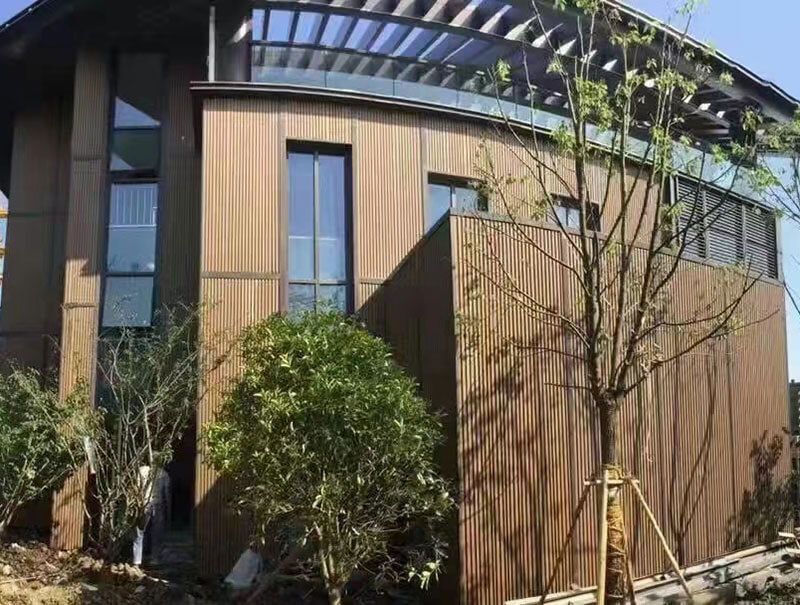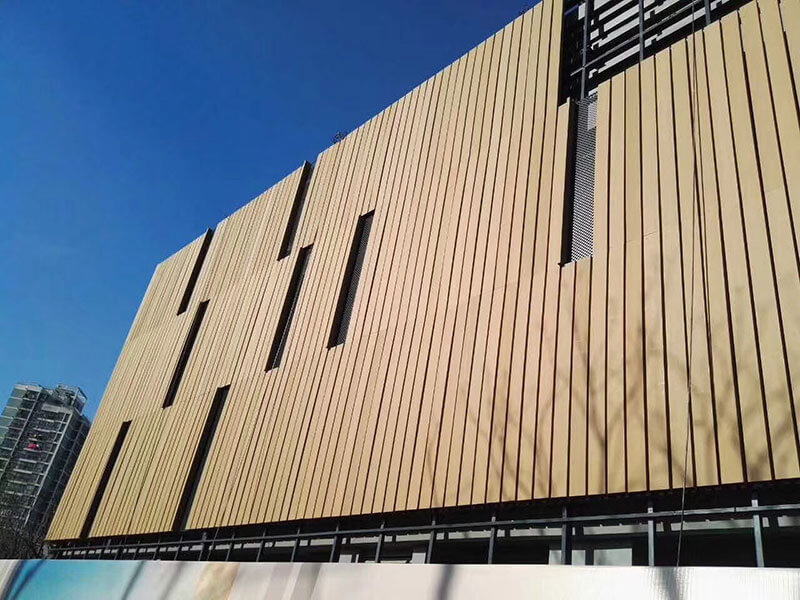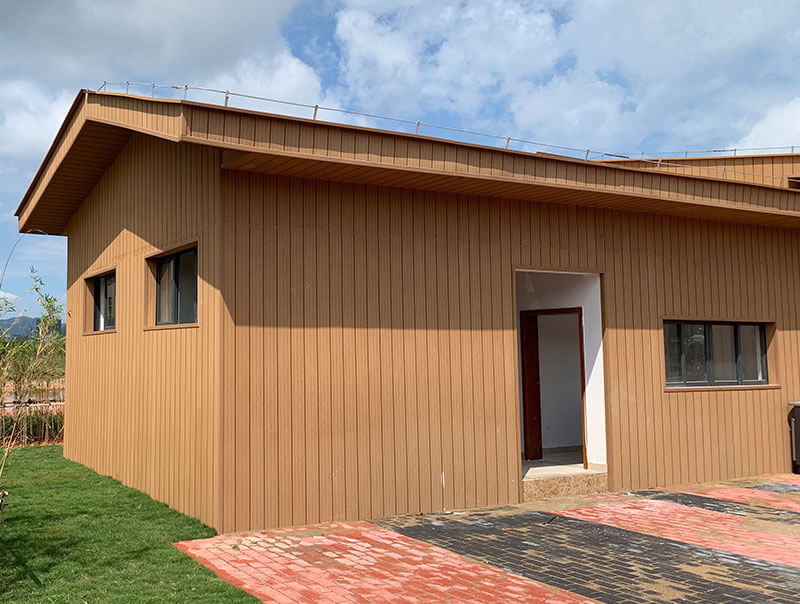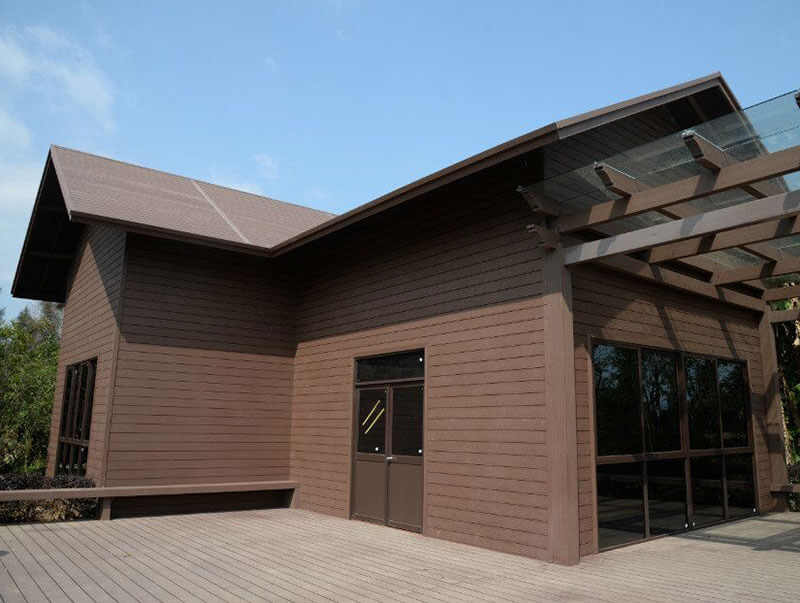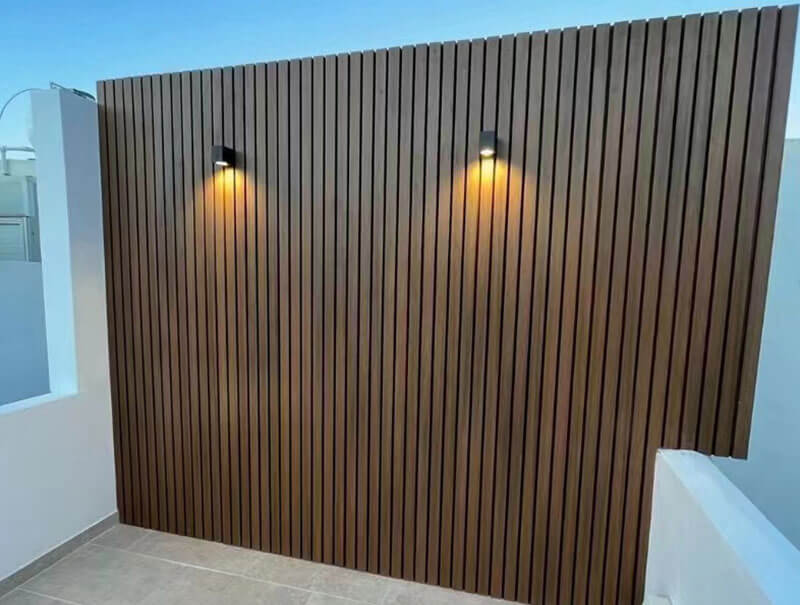 Exterior Castellated Cladding
Natural, Classical Wooden Feeling
Castellated cladding is a sophisticated architectural feature that combines aesthetics with functionality. This unique design involves alternating raised and recessed sections, creating a visually striking façade while offering practical benefits, such as enhanced insulation and structural strength. Castellated cladding is a creative and functional solution for modern building exteriors.
Natural Timber Look & Feel
Variety of Colors & Finishes
Can be orientated Vertically or Horizontally
This board is made of
Approx. 90% Recycled materials
---
produced of recycle wood fiber + recycle plastic
The versatility of WPC wall panel makes it a valuable asset for a wide range of outdoor construction projects. Whether you're aiming for aesthetic enhancement, durability, or both, Bongywood WPC panel is a relble choice that elevates the appearance and functionality of outdoor spaces.
WPC wall panel can be used to cover entire exterior walls or as an accent feature, adding a touch of sophistication to the design. 
The aesthetic appeal of WPC wall panel can transform the facade into a striking architectural feature.
WPC wall panel is suitable for both decorative and privacy fences that need to withstand the elements.
WPC wall panel is a popular choice for hotels, resorts, restaurants, and retail spaces seeking to create inviting outdoor environments.
Co-extrusion Wall Panel
Item No.: ZSGJ145Y20.5
145mm(L)*20.5mm(H)
Co-extrusion Wall Panel
Item No.: ZSGJ176H18
176mm(L)*18mm(H)
Castellated Cladding
Item No.: ZSGJ135H23
135mm(L)*23mm(H)
Castellated Cladding
Item No.: ZSGJ227H25
227mm(L)*25mm(H)
Classical WPC Wall Panel
Item No.: ZS145Y20.5
145mm(L)*20.5mm(H)
Classical WPC Wall Panel
Item No.: ZS176H18
176mm(L)*18mm(H)
Classical WPC Wall Panel
Item No.: ZS149H21.5
149mm(L)*21.5mm(H)
Classical WPC Wall Panel
Item No.: ZS180H26
180mm(L)*26mm(H)
Is WPC wall panel any good?
Yes, WPC wall panel is an excellent choice. They offer the beauty of wood but less timber problems, durability, resistance to rot and insects and minimal maintenance requirements. Their versatility in design and application makes them a practical and aesthetically pleasing solution for exterior wall paneling, suitable for various settings.
Is WPC wall panel waterproof?
WPC wall panel is known for their lower moisture absorption rate compared to timber, reducing the risk of issues like wet rot. Adding a water repellent membrane as an additional protective layer is a smart measure to safeguard walls from water penetration, ensuring the longevity and integrity of the wall cladding.
Is WPC wall panel better than wood?
WPC wall panels offers advantages over wood. They mimic the beauty of wood but are more durable, resistant to rot, insects, and moisture. They require minimal maintenance, never need sealing, staining or painting, making them a low-effort, long-lasting, and environmentally friendly alternative to traditional wood wall panel.
Can WPC wall panel be customized in terms of design and color?
Yes, Bongywood WPC panel comes in various styles, colors, and finishes to match specific design preferences.
Does WPC wall panel fade in the sun?
WPC wall panel will fade a little after it is exposed to the sun and undergoes the weather. During the first 3 months, the color may fade a little with a approximated percentage of 5% to 10%, this will not affect the overall effect. After that, the color will stay in a stable level through the lifetime of the product.
Do WPC wall panels require painting or staining?
No, WPC panels are low maintenance and do not need painting, staining, or sealing, making them an attractive option for those seeking a low-maintenance, durable, and aesthetically pleasing wall paneling solution.
Is WPC wall panel environmentally friendly?
Yes, WPC wall panel can be environmentally friendly. Bongywood WPC wall panel made of recycled wood flour and recycled HDPE, reducing waste and the demand for new resources. Their durability and low maintenance also contribute to sustainability by reducing the need for replacements and frequent maintenance, making them an eco-conscious choice for wall paneling.
Does WPC wall panel have any special maintenance requirements?
WPC wall panel has minimal maintenance requirements. Regular cleaning with mild soapy water and a soft brush is usually sufficient to remove dirt and debris. No staining, painting, or sealing is necessary, and their resistance to rot and insects reduces the need for special maintenance measures.
Feel free to reach out with any inquiries or suggestions. Leave us a message, and we'll respond as promptly as possible!