Bongywood 3D Deep Embossed Composite Decking
WPC(Wood Plastic Composite) Deck is sustainable alternative to natural wood decks. To match the beauty of the natural timber, Guangdong Bangying provides 3D Embossing WPC Deck which offers the aesthetic of natural timber and the benefits of long lasting beauty with minimal maintenance.
By continuously improving the technology and production process, we have created high quality woodgrain finished 3D Embossing composite decking, the deep wood grain pattern on our lumber mimics the beauty of natural wood and resists to moisture, rot & termites etc, while a wide spectrum of natural colors lets you create the perfect deck or dock to complement your outdoor space. Bongywood 3D Embossing technology can be used both in Solid and Hollow WPC decking, to meet the diversified needs of customers.
An 3D Embossed Finish Vs. A Printed Wood-Effect Deck

For the Traditional Woodgrain WPC decking, the surface woodgrain is simply printed on the decking after the production process of surface sanding. This method provides the board with an artificial woodgrain finish, but the once refined finish can be fade over time.
But for the 3D Embossing woodgrain is embossed along with the production process of extrusion. This method is not only guaranteed to provide the boards with an unrivalled authenticity, but also long lasting beauty with minimal maintenance.
3D Embossing technology belongs to the surface texture technology wood plastic decoration. Compare to the traditional woodgrain WPC decking, the production of 3D Embossing WPC decking has a high requirement for the density, strength and hardness of the WPC materials. The production process needs to maintain high temperature and high pressure, so that to make the 3D Embossing Decking with high density, high strength, high hardness, good toughness and homogeneous structure etc. There are advantages of Bongywood 3D Embossing WPC Decking:
Aesthetic Appearance of natural wood, but less timber problems;
Easy to install with low labor cost;
No painting or staining required, low maintenance;
Resistant to moisture, rot and termites;
Non- toxic chemicals or preservatives;
Durable quality with high bending strength and more impact resistance;
Environmental friendly material, Ten WPC Boards = Save One Tree!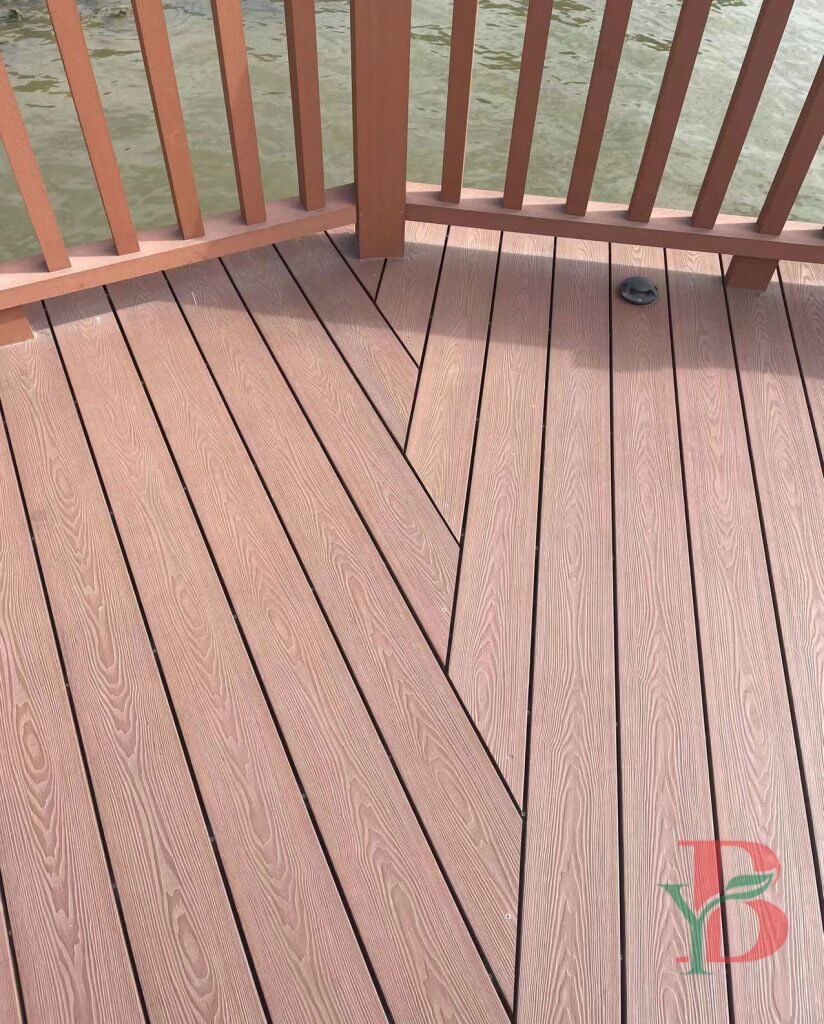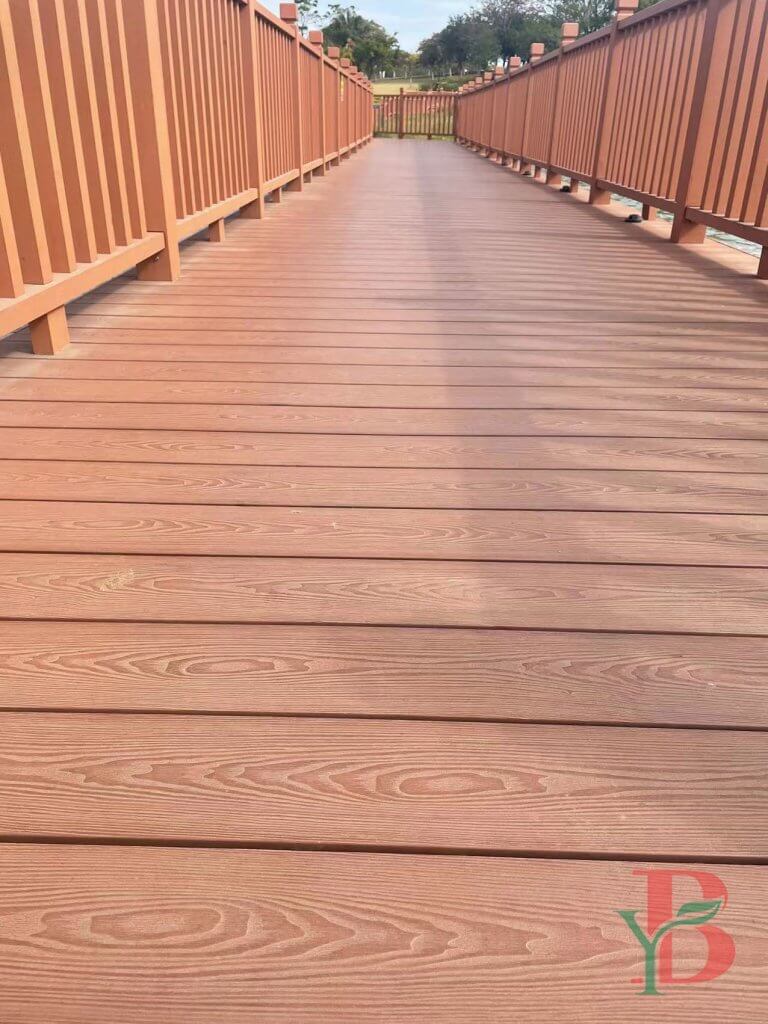 Bongywood Wood Plastic Composite
If you're considering a decking solution that combines the best of both worlds – durability, low maintenance, and aesthetic appeal – we invite you to explore Bongywood WPC, our products offer a versatile and eco-friendly alternative to traditional wood decking. Explore our range of Bongywood WPC materials for your decking project, and feel free to contact us for more information, expert guidance, or any inquiries. Let us assist you in creating your ideal outdoor living space.
Guangdong Bongywood New Building Materials Co.,Ltd. is a professional manufacturer specializing in the R&D, production and sales of WPC (Wood Plastic Composite) materials, our products include: composite decking, capped composite decking, WPC Wall Panel, WPC Railing & Fencing, WPC Pergola & Gazebo, WPC Chairs & Bench, WPC Flower Planter Pots etc.